We are a small and mighty team that is dedicated to helping people learn more about their nervous system and how it impacts their overall health. Here are just a few of the people who support this global movement.
Elia Mrak
Elia is a seeker and a teacher, passionate about helping people become more embodied through movement and dance. His organization, amovementmovement® is dedicated to the power of movement and the joy of dance.
For the last 10+ years, Elia has performed, taught, and researched movement throughout the world. His practice fuses Qigong, Breakdancing and Somatic Practice. He has performed, taught, and directed throughout the last decade in Europe, Central/South America, and the United States. He graduated from Pomona College in 2006 with a degree in Mathematical Economics and a Minor in Dance. And received the prestigious Watson Fellowship to research dance and movement around the world.
As part of his continuous desire to learn and grow his toolkit, he has completed Kathy Kain's Touch Skills Training For Trauma Therapists (TST).
Since 2013 he has been collaborating with Irene Lyon teaching their powerful 'Up & Down' movement workshops and is a guest teacher and Team Lyon moderator for SmartBody SmartMind™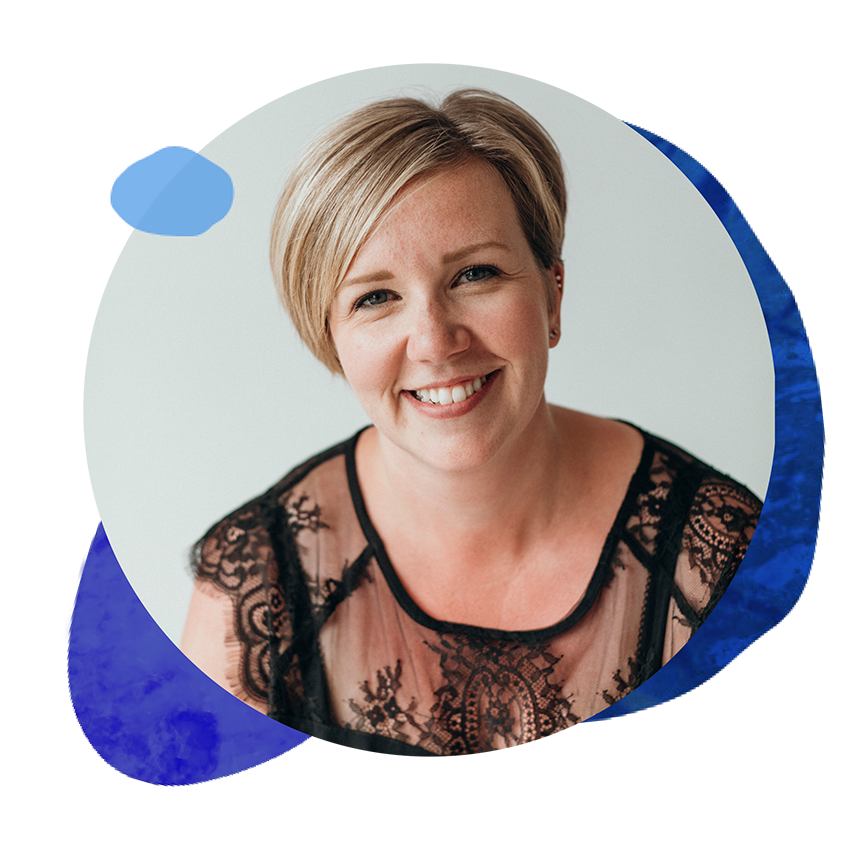 Crystal McLeod
Crystal is an online business support manager and assistant. This career path enables her to work with a variety of powerful business women, helping to make their visions flourish day in, day out. Crystal enjoys the ever-changing source of knowledge that she has found within the world of virtual assistance and working with entrepreneurs across the globe!
Crystal's role within Team Lyon varies from customer support management, e-commerce and marketing, program planning and execution, social media, and assisting the Team in whatever way is needed. She loves to witness the life changes that our customers have by using Irene's healing resources and programs, and doing what is needed to best support them in their healing journey.

Seth Lyon
Seth Lyon is a somatic trauma specialist with a private practice in Vancouver, BC. He's trained extensively in Somatic Experiencing, the groundbreaking work of Dr. Peter Levine, which works to restore goodness and vitality at the core level where trauma takes root – the nervous system. Seth is also trained in an offshoot of SE called Somatic Practice, a form of touch work developed by Kathy Kain, which is especially effective for working with early, developmental, and complex trauma. Seth combines this intricate nervous system and stress physiology work with energy work, elements of shamanism, and sound healing. At the core of his practice is the knowledge that all people have the capacity to heal, and that this capacity has its foundation in understanding how to first listen to, and then work with, each unique human system.
Nicole Lohse
Nicole believes that for change to happen in this world we must start with ourselves. Who we are today is shaped by much of our past. And through the exploration of the patterns and habits that make up who we think we are, there is the opportunity for us to shift into who we really are.
Having trained as a yoga teacher, Feldenkrais Practitioner®, Somatic Experiencing Practitioner and in Somatic Practice, she values the importance of working with awareness and curiosity at a physiological level. Supporting people in the inquiry of what is possible and witnessing the change and growth individuals make through one-on-one sessions and group classes is what makes her so passionate about the work she does.
Her hopes are for people to gain a greater sense of their capacity and their ability to show up in this world as the better version of themselves.

Janice Castelbaum
Janice offers an integrative healing practice drawing from a wide scope of 30 years experience and training. A Somatic Experiencing Practitioner since 2009, she has completed advanced Somatic Practice trainings including Touch Skills for Trauma Therapists and Somatic Regulation and Resilience After Early Trauma. She is a certified Watsu practitioner and is influenced by Continuum Movement, a health restoration practice informed by connection to the organic impulse of our fluid nature and structure.
Janice is a licensed Physical Therapist Assistant and holds a Masters Degree in Spiritual Psychology from the University of Santa Monica . With a special knack for creating a safe and nurturing space to support the healing process and restore vitality and well-being, Janice delights in touching the body, heart, mind and spirit of the people she serves.

Mara Yale, PhD
Mara is devoted to helping adults and children learn through movement, focused attention, and touch. She believes that gentle movement can bring new awareness and possibility into every aspect of your life. She has healed from physical injuries, long-held movement and behavior patterns, and transformed her career using Feldenkrais and Somatic Experiencing. Mara is a former geophysicist and software engineer/manager who has shifted her scientific attention to this third career as a Feldenkrais Practitioner, currently training in Somatic Experiencing.
Mara is a single mom to two daughters, living outside Boston. The younger one had a stroke at birth and has made a remarkable recovery. Mara has used a blend of Feldenkrais, Hand-in-Hand Parenting, and Somatic Experiencing to support her girls in their development and to enhance her parenting journey, including integrating other caregivers into the family. She is eager to support families in finding more time and space to listen to each other.

Jen Greer
In 2002 Jen took a few days off from her financial services job and headed to the Berkshires for a long weekend hoping to "Discover Her Life Purpose." She did not find her purpose exactly as hoped; she did find the first clues that listening to her body might lead the way to the answers (which seemed totally out there at the time).
Intrigued, she left her job and spent two months in California at the Esalen Institute to explore body-centered approaches to change. While there, she was introduced to Somatic Experiencing (SE) as Dr. Peter A. Levine was teaching there at the time, and a seed was planted.
Returning home, Jen continued studies that over time included Gestalt, mind-body coaching, and many yoga disciplines. Early on in these studies she learned about the power of feeling and following bodily sensation, but while clients experienced big shifts in their lives as they applied these lessons, she had a hard time feeling much herself.
The missing pieces came when she trained in Somatic Experiencing and learned more about how accumulated stress and trauma, and early trauma in particular, impact nervous system function and all aspects of life. Jen is now passionate about nervous system education. Gracefully integrating modalities, she teaches others to reclaim their ability to feel themselves, hear what's deeply important to them, and build a life that reflects this.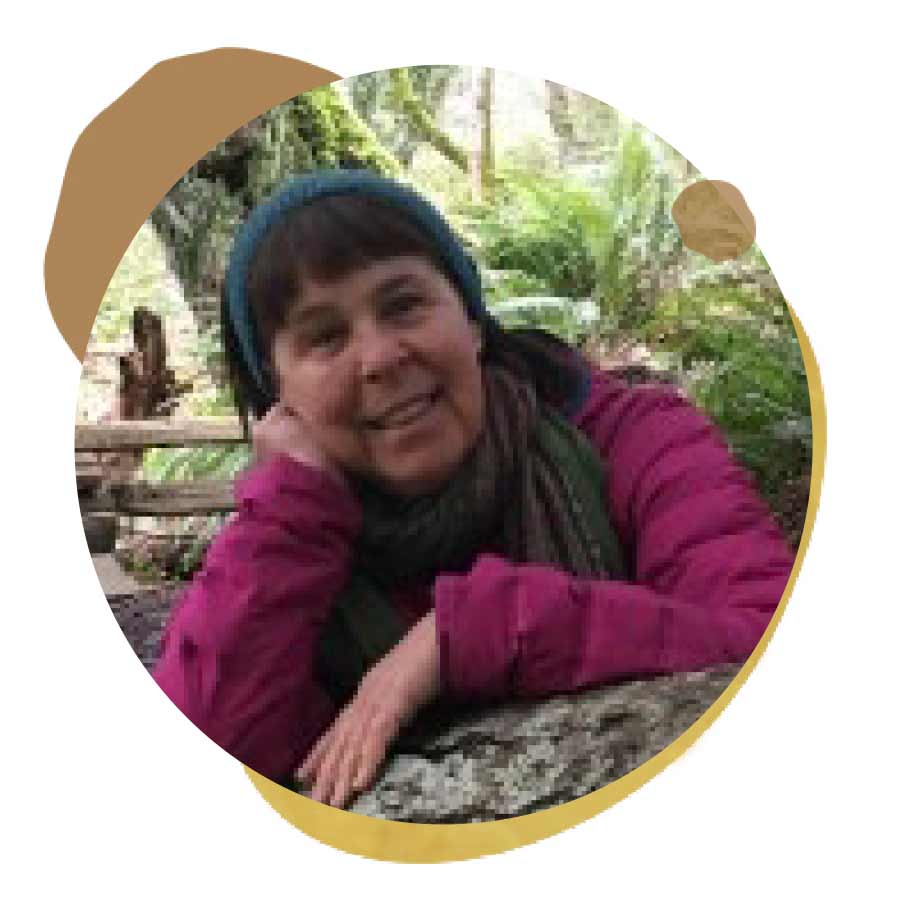 Carie Bicchieri
Carie is a practitioner that works with the whole person, accessing the nervous system through the integration of modalities that she has been trained in such as Somatic Experiencing-Peter Levine, TouchingTrauma-Kathy Kain, Feldenkrais® Moshe Feldenkrais, Embodied Life School™ Russell Delman, and she also brings in different self-awareness processes that have emerged over the years.
She is profoundly moved and touched deeply by the fact that when we access the Nervous System at the level of "Being" – experiencing the present moment as it is, we can learn and heal from the past pulling it forward into living life more, alive, vibrant, fresh and true to ourselves in the present moment. Coming home!
Carie's love of nature, connection and the great feed-back loop of inner and outer forces inform her daily living experience on a continuum. She can offer her presence and some amazing tools, that may give you the ability to discern, differentiate and integrate a harmonious interconnectivity with self and the environment.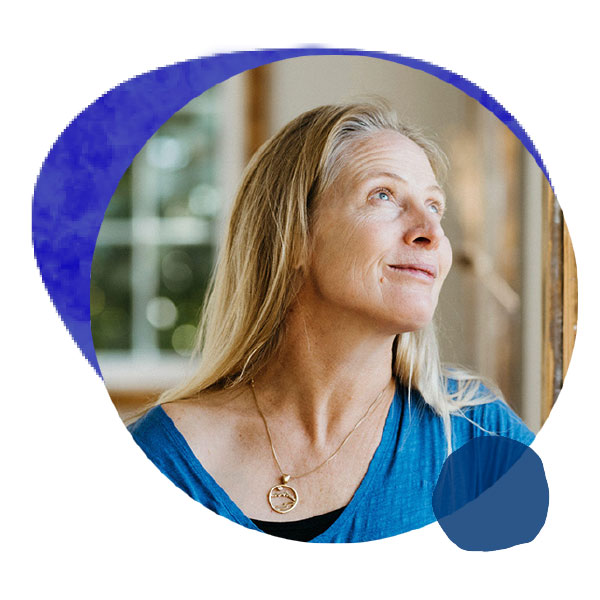 Denise Warner
Denise Warner is trained in Somatic Experiencing (Advanced Level) and is currently studying Somatic Practice with Kathy Kain.  Before studies in somatic modalities, Denise had a thriving breakthrough and intuitive coaching practice helping entrepreneurs get to the root of what was in the way of their business success. It was through a desire to deepen this work that she found Irene and began to see how important this nervous system understanding is to overall healing. She likes to say that she had a lot of success in her practice over the years but now with all of the years of somatic based training, she knows WHY she was successful!  A trained speaker and facilitator, Denise also designs and leads talks and group experiences which promote a felt sense of connection, safety and freedom.
Her eclectic background includes running her family's highly successful face painting business for a number of decades which was a wonderful training ground for recognizing all of the amazing variation in our human systems as each little customer came through for their turn to be painted.  She still owns this company which donates a portion of its profits to an organization teaching empathy, how to share feelings and conflict resolution in elementary schools across the US.  Denise is deeply committed to helping her clients regain their innate sense of safety and agency and to access their own goodness. She believes the world needs us to feel free to be our playful, authentic selves and most of us need help getting there.  She finds some of her own goodness enjoying her two acre property in the Sierra Nevada foothills of California with her partner, her preteen stepson, three goats, one chicken and one well-loved cattle dog.
Amar Lalli
Amar enjoys supporting people and organizations in their pursuit to expand, grow and capture the vision they set out for greater well-being. He believes anything is possible when you have clarity around intention and choose to take it forward. Along with his dedication to the mission of Team Lyon, he continually seeks out new ways to grow and expand his awareness.
Amar's specialty with Irenelyon.com is on project management and business planning. He uses his 10+ years of experience in the private and public sector to maximize opportunities for collaboration and growth.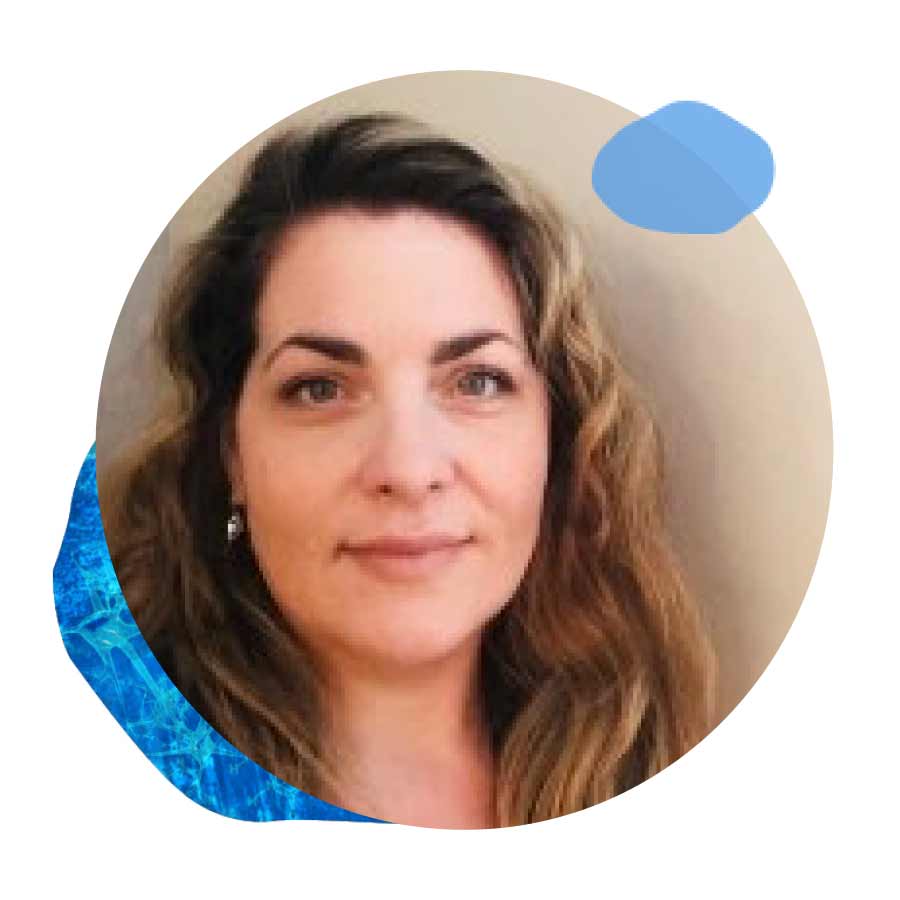 Diana Freitag
Diana is a work-at-home mom, residing in the beautiful Ottawa Valley with her three kids and husband. As a former hospital & political fundraiser/event planner Diana was looking to have more family quality time and thus made the transition to work from home.
Within Irene's work, she specializes in social media organizing, customer support and numerous virtual assistance tasks.  Diana is enjoying learning more about the nervous system healing journey through her work with Irene, Team Lyon and our customers.