We are a small and mighty team that is dedicated to helping people learn more about their nervous system and how it impacts their overall health. Here are just a few of the people who support this global movement.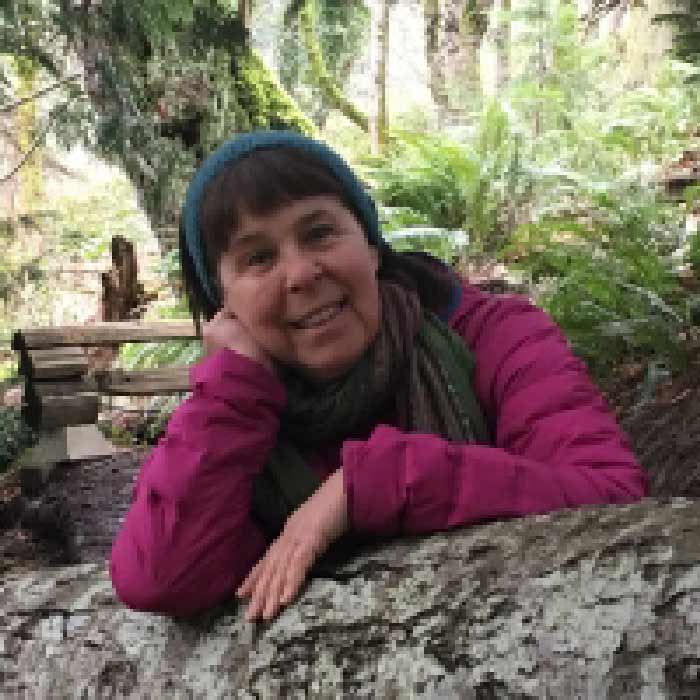 Carie Bicchieri
Carie is a practitioner that works with the whole person, accessing the nervous system through the integration of modalities that she has been trained in such as Somatic Experiencing-Peter Levine, TouchingTrauma-Kathy Kain, Feldenkrais® Moshe Feldenkrais, Embodied Life School™ Russell Delman, and she also brings in different self-awareness processes that have emerged over the years.
She is profoundly moved and touched deeply by the fact that when we access the Nervous System at the level of "Being" – experiencing the present moment as it is, we can learn and heal from the past pulling it forward into living life more, alive, vibrant, fresh and true to ourselves in the present moment. Coming home!
Carie's love of nature, connection and the great feed-back loop of inner and outer forces inform her daily living experience on a continuum. She can offer her presence and some amazing tools, that may give you the ability to discern, differentiate and integrate a harmonious interconnectivity with self and the environment.
Carissa Rodgers
Carissa is a heart-centred Somatic Psychotherapist, Counsellor, Stress & Trauma Therapist, and Self-Compassion Coach. She is also the Co-Founder & Director of Wide Bay Counselling & Psychotherapy.
Carissa holds qualifications in community services, and completed her Masters degree in Gestalt Psychotherapy. She is also a Somatic Experiencing and Therapeutic touch practitioner. All these methods are based deeply in neuroscience and the science of the nervous system to heal and move toward wellbeing.
Before entering private practice, Carissa spent over 12 years as a Counsellor and Community Educator serving a diverse range of people in community services. Of particular note, she played an instrumental role in helping her community recover from the trauma of successive floods through the development of workshops and the creation of a workbook for women to support their recovery process.
Carissa has become well-known under her own name for working with people who seek a deeper connection with themselves by helping them connect more deeply with their wisdom through her signature method the Somatic Awakening MethodTM. This is body- centred, relational psychotherapy, based on ancient wisdom, nervous system healing, intergenerational healing, mindfulness, and embodiment arts.
Carissa firmly believes in the healing power of warmth, deep connection, care and tender-hearted presence, which she freely offers to those who come into contact with her. Carissa lives by the ocean and can often be found sitting in one of her local coffee shops enjoying the simplicity of a small seaside life. She is a wife and busy mum of three gorgeous girls, practices yoga and meditation and enjoys reading all things healing and therapy.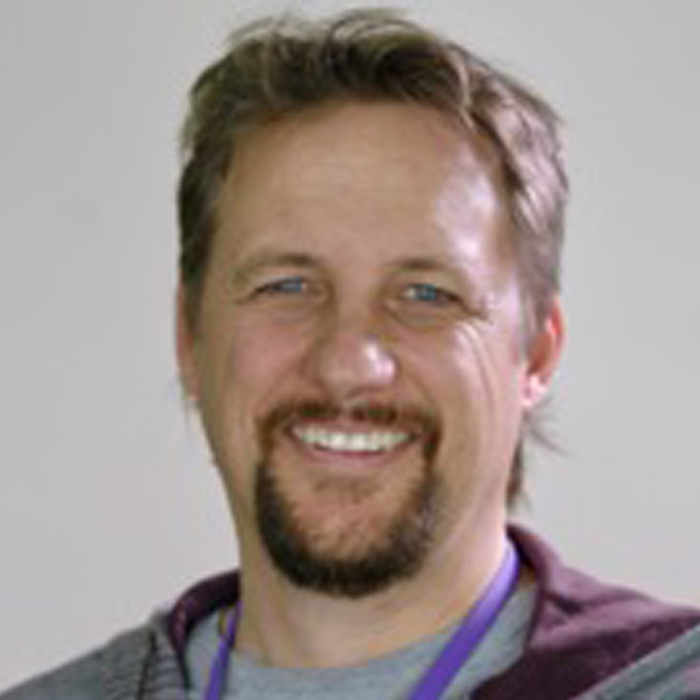 Daniel Rodgers
Daniel Rodgers is a stress and trauma therapist in the Wide Bay region Queensland Australia. He works with individuals and families as well as working for the Ambulance and Fire service conducting counselling.
Daniel holds a Master's degree in Gestalt Psychotherapy and has a background in the Australian defence force before moving into becoming a therapist.
Daniel has completed his SE training in Sydney which has had great benefits for the clients he works with, as well as his own personal growth.
Elia Mrak
Elia is on a mission to prove that everyone can dance. Everyone deserves joy. And everyone can heal. He uses the power of dance to inspire, educate, and connect people – transforming movement into healing for people worldwide.
For the last 15 years, Elia has performed, taught, and researched movement throughout the world. His practice fuses Qigong, Dance and Somatic Practice. He has performed, taught, and directed throughout the last decade in Europe, Central/South America, and the United States.
He graduated from Pomona College in 2006 with a degree in Mathematical Economics and a Minor in Dance. And received the prestigious Watson Fellowship to research dance and movement around the world.
As part of his continuous desire to learn and grow his toolkit, he has completed Kathy Kain's Touch Skills Training For Trauma Therapists (TST), and is currently getting an advanced degree in 5-element Qigong called Coremotion Certification.
Since 2013 he has been collaborating with Irene Lyon teaching their powerful 'Up & Down' movement workshops, and is a guest teacher and Team Lyon moderator for SmartBody SmartMind™.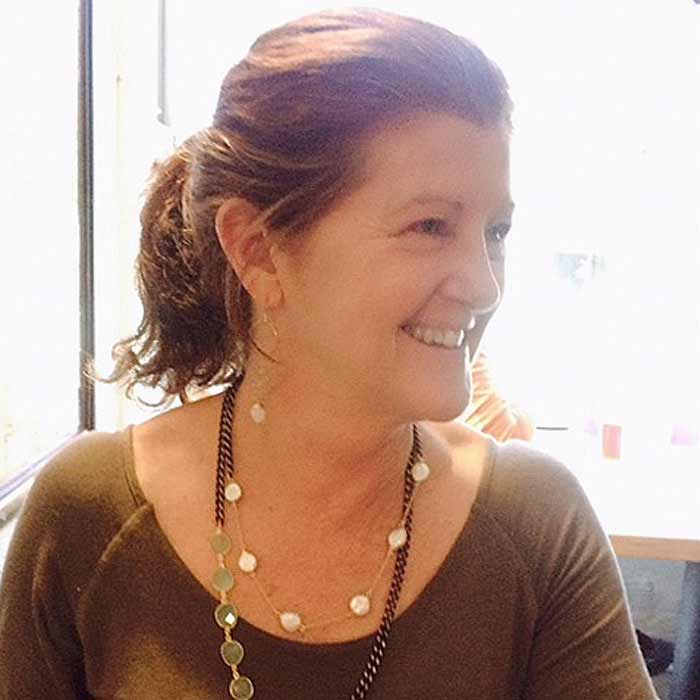 Janice Castelbaum
Janice offers an integrative healing practice drawing from a wide scope of 30 years experience and training. A Somatic Experiencing Practitioner since 2009, she has completed advanced Somatic Practice trainings including Touch Skills for Trauma Therapists and Somatic Regulation and Resilience After Early Trauma. She is a certified Watsu practitioner and is influenced by Continuum Movement, a health restoration practice informed by connection to the organic impulse of our fluid nature and structure.
Janice is a licensed Physical Therapist Assistant and holds a Masters Degree in Spiritual Psychology from the University of Santa Monica . With a special knack for creating a safe and nurturing space to support the healing process and restore vitality and well-being, Janice delights in touching the body, heart, mind and spirit of the people she serves.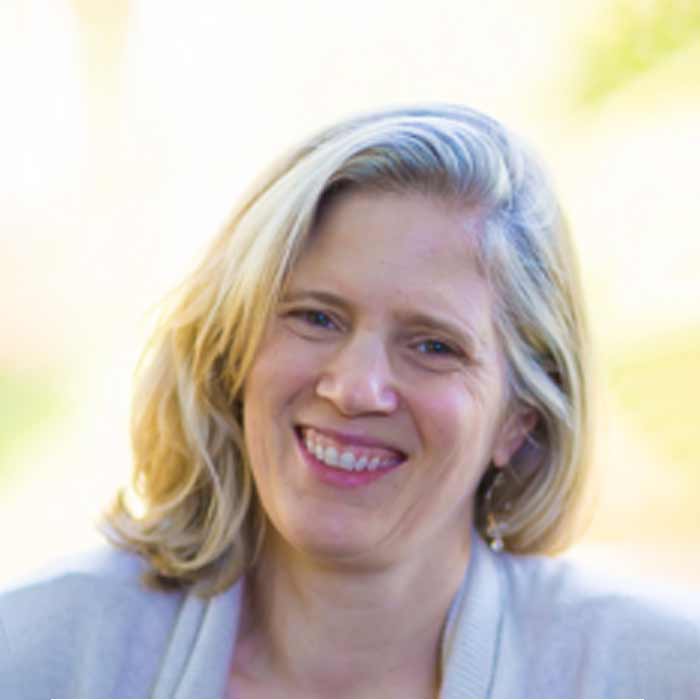 Jen Greer
Jen believes in the power of connection – connection to ourselves, to one another, the world around us and more. She's also found personally, and in her work with clients and students, that access to this connection can often be hard to come by. Without it we can go through life feeling alone, lacking a sense of belonging, and generally just feeling like something's missing from life.
As we grow and heal and the door to connection opens, life transforms and takes on a fullness. Challenges become easier to navigate as we have more access to ourselves and our inner resources, and also as we realize that there are others out there going through similar experiences, that there is support for us in the world, that we don't have to go it alone.
Jen has a degree from Yale University, is a Somatic Experiencing Practitioner (SEP), certified Gestalt practitioner, and has completed yoga training at the RYS 500 level. She has also taken Master Classes with Peter Levine and studied approaches focused on working with early and developmental trauma with Kathy Kain, Stephen Terrell, Aline LaPierre and Ray Castellino. She currently lives between Rhode Island and Pennsylvania, is learning to sail, and really enjoys playing games with and hanging out with people she cares about.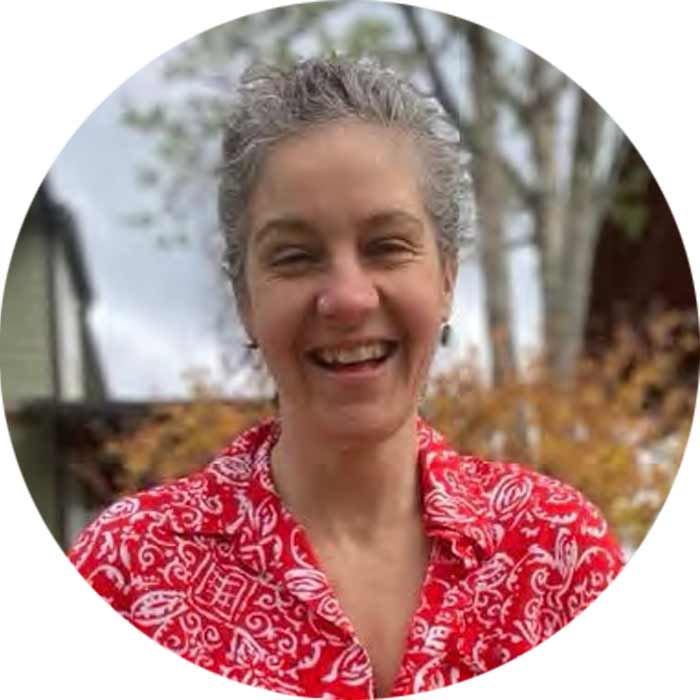 Leah Murphy
As a Somatic Health Coach, herbalist, and breath-work enthusiast, Leah weaves her passion for nervous system health and the wisdom of Ayurveda into her daily living. She has studied and practiced yoga and meditation for over 20 years and is currently finishing the requirements to be certified as a Somatic Experiencing™️ practitioner. All of this work has been instrumental in guiding her life path starting with her own personal healing. Through grounded presence, authenticity, curiosity, and compassion, Leah loves to meet each person where they are at to help guide them to a life of greater vitality, balance, and renewed connection to themselves. Leah offers one on one Somatic Experiencing Sessions as well as leads people on her year-long transformational program, Embodied Rhythm, a group course that guides people through the habits of Ayurveda with the results of aligned living that lead to thrive. Leah is grateful to call Sitka Alaska her home, where she lives with her two children and two cats and is inspired everyday by the incredible wilderness that surrounds her.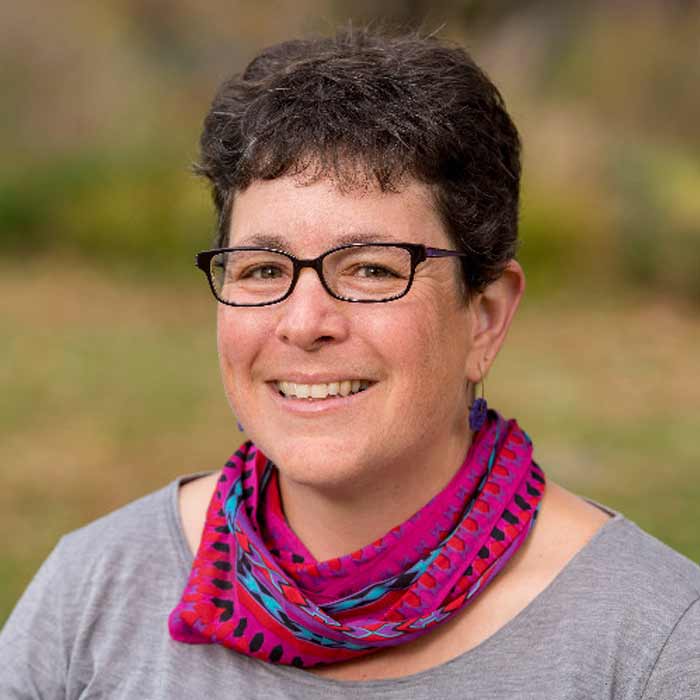 Mara Yale,
PhD
Mara maintains a private practice in Eastern Massachusetts and online, helping children and adults who have neurological difficulties, pain, or seek greater regulation to navigate life and its many transitions. In her twenties, she used Feldenkrais to ease sports-induced chronic shoulder pain. After completing professional Feldenkrais training, her younger child had a stroke at birth. Mara applied principles of neuroplasticity to foster her child's remarkable recovery. She now helps other families navigate life after early neurological or developmental challenges.
Mara brings scientific inquiry and collaboration to her work based on prior careers in geophysics and software engineering. Mara is a Guild Certified Feldenkrais Practitioner, Somatic Experiencing Practitioner, trained in Hand in Hand Parenting, and holds a Ph.D. in geophysics. Mara cofounded Cerebral Palsy Soccer New England, and chairs two parent boards pioneering pediatric stroke research and education. She played ice hockey through college and now coaches her children's teams. She lives near Boston with her two children.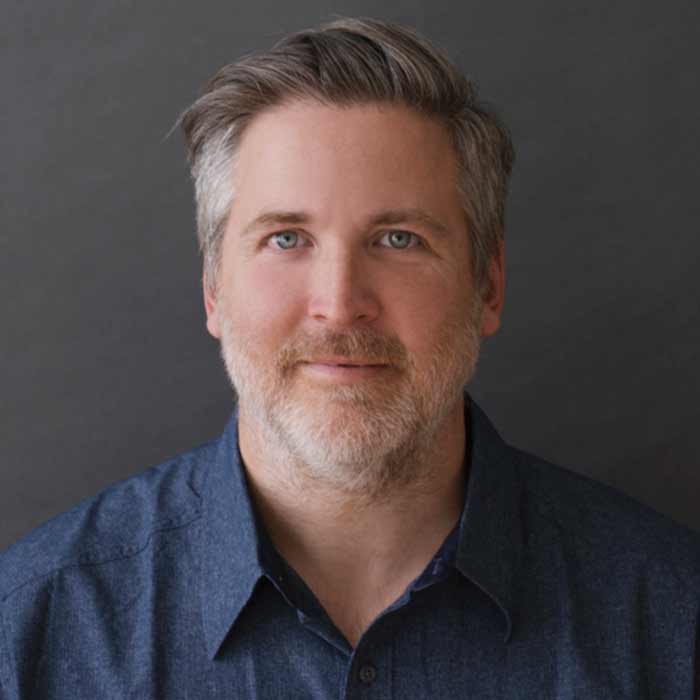 Mark Read-Smith
Mark is a counsellor and body worker in Aotearoa/New Zealand. Mark has roots in the eastern part of the United States. He is closely tied to the people of western North Carolina, Grey Eagle mountain, the Swannanoa River of North Carolina and the Machias River of Maine.
Mark has a masters degree in Clinical Mental Health Counseling from Appalachian State University with a certificate in Expressive Arts. His certification in bodywork comes from the Ida Rolf Institute of Structural Integration. Mark is a Somatic Experiencing Practitioner through the Somatic Experiencing Trauma Institute.
Mark is assistant faculty for Somatic Experiencing International and provides personal sessions and consults for students of the Somatic Experiencing training.
Spending time with family and friends, creating, laughing, walking in the early morning and later afternoon light, being in water, exercising, writing poetry, running, hiking, practicing yoga, watching sports, and movies are just a few things Mark enjoys most.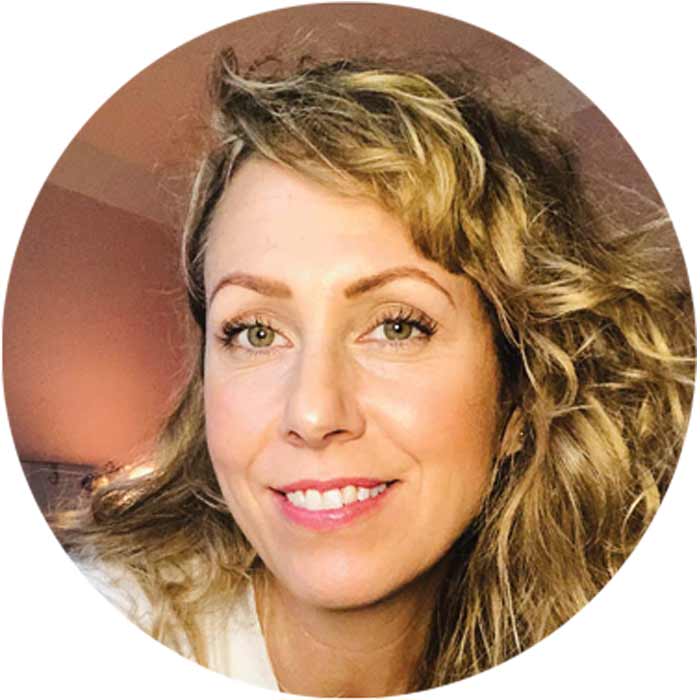 Rebecca Roman
Rebecca has been passionate about the human potential to heal and transcend adversity since she was a child, due to her own health issues and familial patterns. Her studies began in her teens, and she is currently a Somatic Experiencing Practitioner, a 2nd generation Guild Certified Feldenkrais Practitioner, an Anat Baniel Method Practitioner, and an Experienced Registered Yoga Teacher. Her yoga studies began in 1998 with many teachers including Judith Lasater. She has taught through out the United States and abroad.
Rebecca did her Feldenkrais training with Anat Baniel who specializes in work with children. She has 10 years of extensive training with Francois Combeau, a
Feldenkrais Trainer, who takes the method to the next level by correlating one's internal physiology and external biology. She completed her advanced Somatic
Experiencing training with Kathy Kain, and looks forward to more training with her in the future.
Rebecca has a private practice working with anyone willing to learn and become an advocate for themselves and their nervous system. From newborns and children with special needs and developmental trauma, to adults with a variety of issues. She takes special interest in chronic illnesses such as autoimmune issues, and how spiritual healing can be more accessible through nervous system rewiring. Rebecca interweaves her knowledge and experience, utilizing her array of skills to help the individual.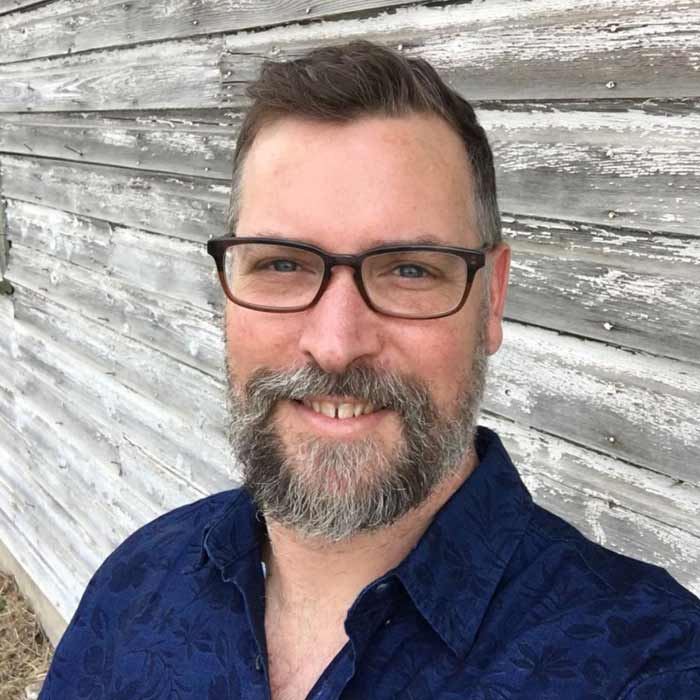 Seth Lyon
Seth Lyon is a somatic trauma specialist with a private practice in Vancouver, BC. He's trained extensively in Somatic Experiencing, the groundbreaking work of Dr. Peter Levine, which works to restore goodness and vitality at the core level where trauma takes root – the nervous system. Seth is also trained in an offshoot of SE called Somatic Practice, a form of touch work developed by Kathy Kain, which is especially effective for working with early, developmental, and complex trauma. Seth combines this intricate nervous system and stress physiology work with energy work, elements of shamanism, and sound healing. At the core of his practice is the knowledge that all people have the capacity to heal, and that this capacity has its foundation in understanding how to first listen to, and then work with, each unique human system.