We are a small and mighty team that is dedicated to helping people learn more about their nervous system and how it impacts their overall health. Here are just a few of the people who support this global movement.
IRENE LYON, MSC
Irene Lyon, MSC. and nervous system expert, teaches people around the world how to work with the nervous system to transform trauma, heal body and mind, and live full, creative lives. To date her online work has reached people in over 57(!) countries – but you can often find her teaching with Elia Mrak at their signature Up & Down workshops or hiking in the mountains or along the Pacific ocean in her hometown of Vancouver, British Columbia. She has her Master's in Biomedical and Health Science and also has a knack for making complex info easy for ALL of us to understand and apply to our lives. She has extensively studied and practices the works of Dr. Moshe Feldenkrais, Peter Levine (founder of Somatic Experiencing) and Kathy Kain (founder of Somatic Practice).
SETH LYON
Seth Lyon is a somatic trauma specialist with a private practice in Vancouver, BC. He's trained extensively in Somatic Experiencing, the groundbreaking work of Dr. Peter Levine, which works to restore goodness and vitality at the core level where trauma takes root – the nervous system. Seth is also trained in an offshoot of SE called Somatic Practice, a form of touch work developed by Kathy Kain, which is especially effective for working with early, developmental, and complex trauma.
Seth combines this intricate nervous system and stress physiology work with energy work, elements of shamanism, and sound healing. At the core of his practice is the knowledge that all people have the capacity to heal, and that this capacity has it's foundation in understanding how to first listen to, and then work with, our own unique human system.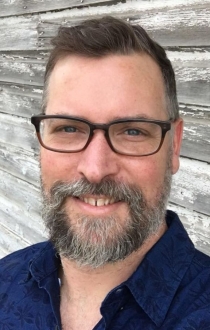 ELIA MRAK
Elia is a seeker and a teacher, passionate about helping people become more embodied through movement and dance. His organization, amovementmovement® is dedicated to the power of movement and the joy of dance.
For the last 10+ years, Elia has performed, taught, and researched movement throughout the world. His practice fuses Qigong, Breakdancing and Somatic Practice. He has performed, taught, and directed throughout the last decade in Europe, Central/South America, and the United States. He graduated from Pomona College in 2006 with a degree in Mathematical Economics and a Minor in Dance. And received the prestigious Watson Fellowship to research dance and movement around the world.
As part of his continuous desire to learn and grow his toolkit, he has completed Kathy Kain's Touch Skills Training For Trauma Therapists (TST).
Since 2013 he has been collaborating with Irene Lyon teaching their unique 'Up & Down' workshops and is a guest teacher for SmartBody SmartMind™ .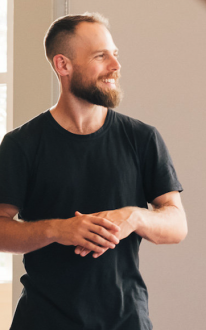 CRYSTAL MCLEOD
Crystal is a work-at-home-mom, and together with her family, she resides just outside of Canada's capital. Aside from plotting how to escape the Canadian winters, Crystal enjoys the ever changing source of knowledge that she has found within the niche of virtual assistance and working with folks across the globe!
Crystal's specialty with IreneLyon.com is connecting with the incredible community through social media, outreach and answering questions with a smile. She loves to get people on their way so they can dive into whatever resources will best support them in their healing journey.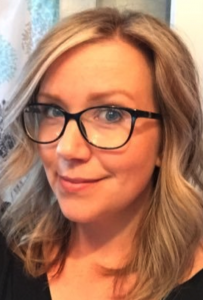 MARK READ-SMITH
Mark is a Somatic Experiencing® Practitioner and Certified Rolfer™ living in Asheville, North Carolina. He is happy to call the mountains of western North Carolina home where he lives with his spouse and three boys.
Mark's focus is helping others become their best selves through transformation of traumatic experiences into purpose and growth. He understands that body processes, including the mind, can be weird and confusing at times. As a practitioner, he believes in the power of the person-to-person relationship, and the responsibility of the clinical skill of the practitioner.
NICOLE LOHSE
Nicole believes we all have the potential to be more than we allow ourselves to be. Helping people tap into that and witnessing the change and growth in individuals is what makes her so passionate about the work she does.
From the knowledge and experience gained as a yoga teacher, Feldenkrais Practitioner, surf coach and student in the Somatic Experiencing training, her classes and one-on-ones encourage curiosity and awareness in a supportive, educational manner.
She believes in the potency that lies in working with the nervous system to change what limits us physically and mentally. Her goal is for people to gain a greater awareness and sense of how to build the capacity to be 'REAL' in daily life.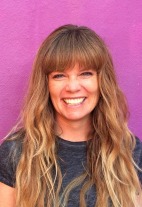 D'ARCY McLEISH
D'Arcy has worked as a first responder in mountain rescue for fifteen years. He first came to the SE world as a client of Irene's, after trying other forms of therapy that were unable to resolve his traumatic experiences. After several years, he made the jump to becoming a practitioner and will be finished with his basic SE studies in December, 2017. His approach is practical, intuitive and touched by his personal understanding of the effects of unresolved trauma on people's lives.
JANICE CASTELBAUM
Janice offers an integrative healing practice drawing from a wide scope of 30 years experience and training.  A Somatic Experiencing Practitioner since 2009, she has completed advanced  Somatic Practice trainings including Touch Skills for Trauma Therapists and Somatic Regulation and Resilience After Early Trauma. She is a certified Watsu practitioner and is influenced by Continuum Movement, a health restoration practice informed by connection to the organic impulse of our fluid nature and structure.
Janice is a licensed Physical Therapist Assistant and holds a Masters Degree in Spiritual Psychology from the University of Santa Monica . With a special knack for creating a safe and nurturing space to support the healing process and restore vitality and well-being, Janice delights in touching the body, heart, mind and spirit of the people she serves.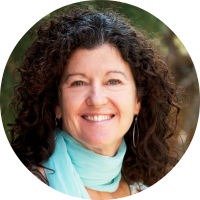 FRANCESCA REDDEN
Francesca is an intuitive counsellor and Heart-Mind Embodiment Coach who is passionate about empowering people to reclaim their authentic self through the portal of their bodily wisdom. She is a registered counsellor who specializes in trauma healing.
Francesca has been drawn to Somatic Experiencing as part of her special interest in modalities that embody Eastern spiritual principles. She integrates Interpersonal Neurobiology, Internal Family Systems, Mindful Self Compassion, Non-Violent Communication and Reiki through a nervous system healing lens. She also has a special interest in supporting parents raising children with challenging behaviours to embrace the transformative journey of parenthood through conscious parenting and trauma-informed parenting practices. Francesca believes the greatest gift we can give to ourselves and to the world is to commit to our own nervous system healing.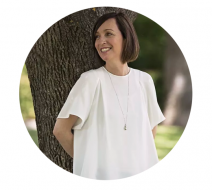 CARISSA RODGERS
Carissa is a Stress & Trauma Therapist in Queensland Australia. She holds a Masters Degree in Gestalt psychotherapy and is a Somatic Experiencing practitioner with extensive training in many counselling modalities including Family constellations.
In her practice Carissa serves clients from the Queensland Ambulance Service, Queensland Fire & Rescue and the State Emergency Service, as well as those who have experienced early developmental trauma. Prior to entering private practice Carissa has worked for 11 years as a counsellor with diverse populations in community settings.
She is passionate about helping people transition from trauma to triumph, step on their authentic path and live with more presence.  Carissa has a interest in the intersection of sacred practices, movement and nervous system healing. In her spare time she likes to dance and spend time in nature.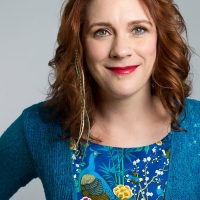 MARA YALE, PhD
Mara is devoted to helping adults and children learn through movement, focused attention, and touch. She believes that gentle movement can bring new awareness and possibility into every aspect of your life. She has healed from physical injuries, long-held movement and behavior patterns, and transformed her career using Feldenkrais and Somatic Experiencing. Mara is a former geophysicist and software engineer/manager who has shifted her scientific attention to this third career as a Feldenkrais Practitioner, currently training in Somatic Experiencing.
Mara is a single mom to two daughters, living outside Boston. The younger one had a stroke at birth and has made a remarkable recovery. Mara has used a blend of Feldenkrais, Hand-in-Hand Parenting, and Somatic Experiencing to support her girls in their development and to enhance her parenting journey, including integrating other caregivers into the family. She is eager to support families in finding more time and space to listen to each other.
JEN GREER
In 2002 Jen took a few days off from her financial services job and headed to the Berkshires for a long weekend hoping to "Discover Her Life Purpose." She did not find her purpose exactly as hoped; she did find the first clues that listening to her body might lead the way to the answers (which seemed totally out there at the time).
Intrigued, she left her job and spent two months in California at the Esalen Institute to explore body-centered approaches to change. While there, she was introduced to Somatic Experiencing (SE) as Dr. Peter A. Levine was teaching there at the time, and a seed was planted.
Returning home, Jen continued studies that over time included Gestalt, mind-body coaching, and many yoga disciplines. Early on in these studies she learned about the power of feeling and following bodily sensation, but while clients experienced big shifts in their lives as they applied these lessons, she had a hard time feeling much herself.
The missing pieces came when she trained in Somatic Experiencing and learned more about how accumulated stress and trauma, and early trauma in particular, impact nervous system function and all aspects of life. Jen is now passionate about nervous system education. Gracefully integrating modalities, she teaches others to reclaim their ability to feel themselves, hear what's deeply important to them, and build a life that reflects this.