WHAT IS UP & DOWN: A MOVEMENT WORKSHOP FOR FUNCTION, FLOW & FREEDOM?
More and more research is telling us that to have a healthy brain and life we MUST put the focus on our body!
This 2-day urban retreat will be a blend of Feldenkraisian awareness through movement lessons, deep inquiry into the mind-body space via playful movement and lively discussion.
Each day will be rich and full of opportunity to get active and moving in a creative way and to quietly investigate and explore your body and mind with the support of myself and my expert co-teacher, Elia Mrak.
Questions, discussions and full participation of ideas and shares will be an integral part of these two days.
♦  Gravity, weightlessness and navigating challenges with curiosity via movement.
♦ Finding strength via the skeleton for effortless movement.
♦ Emotions & expressions via movement and following the impulses.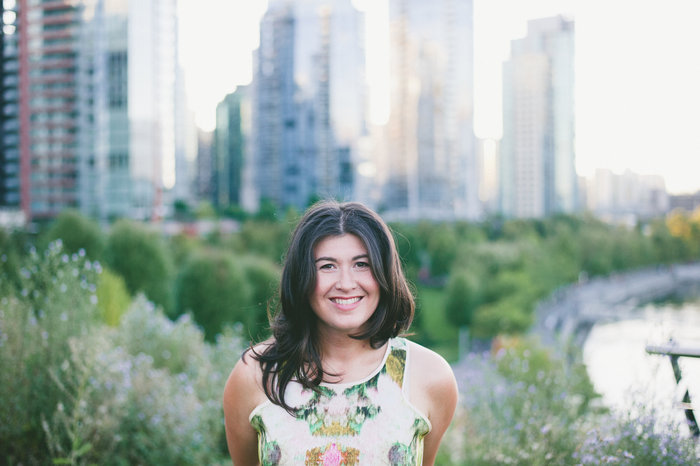 Irene Lyon, MSC, is a nervous system specialist and therapeutic coach who helps everyone — from the mom next door to the next big thought leaders — transform their bodies, businesses, relationships and lives through regulating their nervous systems. She helps people release their deepest traumas from their nervous systems, allowing them to finally heal from chronic mental, physical, and emotional conditions they've tried everything to fix. Irene uses these same tools to help entrepreneurs break through the mental, physical, and emotional blocks that arise when taking big leaps in their businesses. As a result, together they create a huge ripple effect across the planet. Irene has intensively studied and practices the work of Dr. Moshe Feldenkrais, Peter Levine (founder of Somatic Experiencing) and Kathy Kain (founder of Somatic Practice). Irene has a master's degree in research in the fields of biomedical and health science. She regularly appears on podcasts and online summits teaching all things nervous system health, healing trauma and neuroplasticity.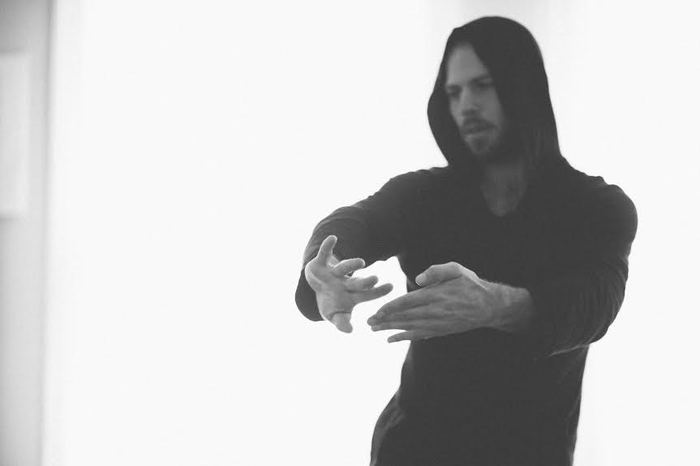 Elia Mrak has performed, taught, and directed dance and movement throughout the last decade of working in Europe, Central/South America, and the United States. He includes in his list of masters: David Zambrano (BELGIUM), Park Young-Cool (KOREA) and Break-dancer FeverOne (USA/Rocksteady).  His practice fuses Breakdancing, Qigong, and dramaturgy of the theater. After graduating from Pomona College in 2006-07, he was awarded the Watson Fellowship, which began his career performing, creating and teaching in Europe. In 2010, he was the only American to be invited by Zambrano to participate in his intensive workshop "50 Days in Costa Rica." This began his career performing, creating, and teaching in Latin America. Beginning in 2010, he began leading workshops for movement professionals and non-professionals at Club ZUM in Seattle, a boutique movement gym. Since 2012, Elia has collaborated with Irene Lyon, leading their own intensive workshops that honor the nervous system and rhythm as the epicenter of a healthy, happy, and intelligent body. Their workshops tell an anthropological story of human evolution for contemporary times. Elia blends his artistic work with his collegiate sports background and somatic knowledge to create unique workshops accessible for all.
FLOW.

Ease, effortlessness and fluidity.
Discover how to move and groove your body with greater resiliency (don't worry, no contortionist yoga poses or fancy dance moves required!).
FUNCTION.

Skillful, savvy and solid.
You'll discover the secrets of functional skeletal alignment that has nothing to do with core strength and endless boring strengthening exercises. You'll learn how to tap into your organic movement intelligence so you can create your own movement routines that'll help you stay strong and supple without any fancy equipment, just you and your body.
FUN.

Smiles, belly laughs and play.
Learning and playing in groups is medicine, yet as adults we rarely find time for this. 
Experience the joy of connection with others who share a similar passion for health, healing and happiness.
FREEDOM!

Move You. Sense You. Be You.
Develop the self-knowledge to break through old habits and set a new tone for living life that is free from inhibition and toxic limiting beliefs.  
The Aspiring Mind-Body Jedi Who Wants To Harness Their Deepest Powers For Healing and Happiness.

The Most Devoted Scholar in the Healing Arts Who Knows Body Intelligence Is The Way Forward in Health and Healing
The "Never-Stop-Learning-and-Keep-Growing" Geek Who Simply Wants The Best For Their Body, Mind and Soul.
This event will be highly movement-based.
We won't be doing gymnastics and judo rolls, and you certainly do not need not be an athlete or a dancer, but we do ask that you have the capacity to get down onto the floor without needing any aid from a wall, or a chair, or cane. You can be shaky and off balance, that's NOT a problem, we'll work on that! But I want to ensure you have enough functional and aerobic capacity to get onto the floor solo, and return back to standing solo.
New York Live Arts
219 W 19th Street,
New York, NY 10011
See the location on a map here
The New York Live Arts Centre is in the middle of the historic Chelsea district, surrounded on all sides by the endless variety and amazingness that is New York City.
See The FAQ Section for accommodation suggestions.
THE SCHEDULE
Due to the nature of our work together, Elia and I curate our teaching and progressions based on the individuals in attendance and the group dynamics, but this will give you an idea about how the day will flow.
If you're coming in from out of town, we highly recommend giving yourself ample time to arrive, settle in, and check out the richness and beauty that is New York City.
In all our years holding workshops and events we've found that there's nothing worse than rushing in to a workshop and rushing out without having any time to land, experience and integrate.
We also recommend taking one full day, Friday, June 9th, off from travel and anything strenuous in mental or physical energy. When you give yourself the time for added integration you'll deepen your learning experience in so many ways.
Typical Event Schedule
(Actual Schedule to Be Posted Soon)
9:30 AM – 10 AM

: Arrive + Settle
10:00 AM – 12:30

Morning Segment
12:30 PM – 2:00 PM

Lunch (on your own)
2:00 PM – 2:15 PM

Arrive + Settle
2:15 PM – 4:30 PM

Afternoon Segment
4:30 PM – 5:00 PM

Conversations + Q&A