SEP Referral List
Thank you for being interested in private sessions + extra support with one of my suggested practitioners. All these practitioners work via Skype unless it says otherwise in their description.
Everyone on this list I've either worked with in some way in Somatic Experiencing (SE) trainings – because they were either students learning and now they are certified practitioners in SE, or because they were my fellow colleagues that I trained with, or I assisted with.
This list is diverse – many have backgrounds in psychology, clinical counselling and marriage and family therapy, while others come from backgrounds in movement, yoga, Feldenkrais and/or bodywork and/or other forms of mind-body training. (Some have all of the above!)
I've provided a very brief bio for most on this list, but I would still suggest you head to their website, or send an email if someone perks up your nervous system in a good way.
Because many of us have multiple certifications and professions, it was impossible for me to list every single detail.
There a few people on this list who aren't officially certified in Somatic Experiencing (The work of Peter Levine) or Somatic Practice (The work of Kathy Kain) but who have a skill set in healing and helping that I value, trust and respect.
*Do I get a financial cut from these referrals? No. I do not gain any financial benefit from these colleagues.
*Cost & Sliding Scale Requests: I do not monitor, nor ask what my colleagues charge for sessions.  I ask that you respect their fees and the level at which they can slide their scales for those who are in financial need. I would also request that you never ask for services or consultation free of charge. Thanks for your understanding.
---
In CANADA (North American Time Zones)
The order is purely alphabetical and doesn't represent a person's expertise level in any way.
* * *
Nicole Lohse 
Tofino, BC, Canada
nicole@nicolelohse.com
http://www.nicolelohse.com/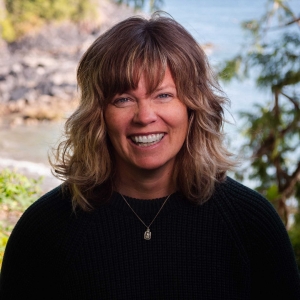 Nicole believes we all have the potential to be more than we allow ourselves to be. Helping people tap into that and witnessing the change and growth in individuals is what makes her so passionate about the work she does.
From the knowledge and experience gained as a yoga teacher, Feldenkrais Practitioner, surf coach and student in the Somatic Experiencing training, her classes and one-on-ones encourage curiosity and awareness in a supportive, educational manner
She believes in the potency that lies in working with the nervous system to change what limits us physically and mentally. Her goal is for people  to gain a greater awareness and sense of how to build the capacity to be 'REAL' in daily life.
* * *
Seth Lyon
Seth is currently accepting local clients only (the Vancouver area) onto his wait list.
$200 CAD per 60 minute session.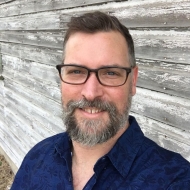 Seth comes from a background in music composition, percussion, sound healing, shamanic traditions and energy work. He was introduced to the work of Peter Levine, and Somatic Experiencing (SE) in 2010 and, after using it successfully to heal his own past traumas (namely cPTSD), he decided to study this somatic form of trauma healing. He is also trained in Kathy Kain's Somatic Practice modality (a form of SE-based touch work) and has deepened his understanding of SE by attending many Master Classes taught in person by Peter Levine.
These highly effective forms of somatic, nervous-system-based trauma healing form the backbone of his practice and he also brings in elements of his past sound healing work, shamanic approaches, and energy work, and combines it all into a unique and effective healing modality all his own, which he calls Lifeforce Liberation.
*Seth, also Irene's husband, helps to support Irene Lyon with her 12-week nervous system rewire program by hosting Q&A calls and by providing support in the associated Facebook group, as well as in the Healthy Nervous System Revolution Facebook group.
* * *
D'Arcy Macleish
D'Arcy has worked as a first responder in mountain rescue for fifteen years. He first came to the SE world as a client of Irene's, after trying other forms of therapy that were unable to resolve his traumatic experiences. After several years, he made the jump to becoming a practitioner and will be finished with his basic SE studies in December, 2017. His approach is practical, intuitive and touched by his personal understanding of the effects of unresolved trauma on people's lives.
 * * *
Karen Melin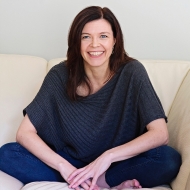 Karen offers clients a strong and skilled presence as a Somatic Experiencing Practitioner, drawing on more than 30 years of movement coaching and practice, her own healing from chronic illness and multiple shock traumas, and training that includes both Kathy Kain's Touch Skills for Trauma Therapists and Somatic Regulation and Resilience: Early Trauma.
Karen's deep intuition and profound capacity to navigate and explain complex systems brings a clear, body-based approach to the healing of shock and chronic stress traumas.
Awed by the human capacity to adapt, and possessing an acute sensitivity to and awareness of the physical body, its relationship to its environment, and protective patterns, Karen supports each client to rediscover greater ease, health, and resilience. As a former national level athlete, Karen undertook a profound exploration during her healing in utilizing physical movement as a resource to develop regulation and coherence throughout the body when one is consciously habituated otherwise; though her clientele is diverse, Karen is uniquely attuned to people for whom this is true and has worked with Olympians, Paralympians and former ballet dancers. Both a scientist and a dancer at heart, Karen regularly collaborates with dance and moving meditation practices to incorporate trauma-based expertise.
* * *
Kim O'Leary
Victoria, British Columbia. CANADA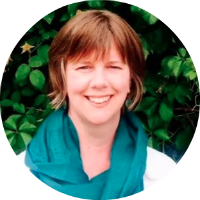 kim@awakeningheartcounselling.com
www.awakeningheartcounselling.com
Kim's approach to working with others has been shaped and informed by a number of areas and continues to evolve. She has embraced a multi-faceted perspective that is strongly rooted in the area of body oriented psychotherapy and resources. She is a trained social worker and clinical counselor and is trained in Somatic Experiencing, Art Therapy, Hakomi, Somatic Touch Trauma Practice, Trauma Focused Cognitive Behaviour Therapy, Emotional Freedom Technique, and more.
* * *
Sheryl Thompson
Vancouver, British Columbia
Sheryl is a firm believer we can re-write our trauma stories through introducing the nervous system as a central character. Trauma is the villain who steals our curiosity, and feelings of safety, competence, and sense of belonging, leaving us with symptoms of nervous system dysregulation including anxiety, depression, substance abuse disorders, codependency, panic disorders, post-traumatic stress disorder, gastrointestinal issues, and chronic pain.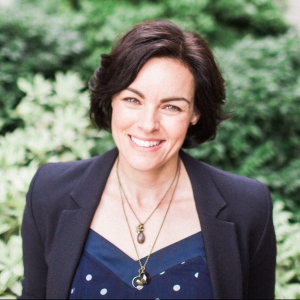 Through the gentle and titrated approach of Somatic Experiencing®, and elements of narrative therapy, Sheryl addresses these symptoms through supporting the release of trapped trauma energy, encouraging the expression of incomplete self-protective responses, and guiding the nervous system back into a state of healthy regulation. Sheryl includes therapeutic touch work as a regular part of her practice. This is profoundly deep work that results in long-lasting changes in the nervous system. We can heal and grow from trauma, and live 'happily ever after'.
Sheryl strives to continuously update her knowledge in the areas of addiction, chronic pain and trauma through onsite and distance education opportunities. In 2018 Sheryl will complete three levels of advanced training in therapeutic touch work with Kathy Kain.
---
In The United States of America (North American Time Zones)
The order is purely alphabetical and doesn't represent a person's expertise level in any way.
 * * *

Livia Adia
Evanston/Chicago Area, IL, USA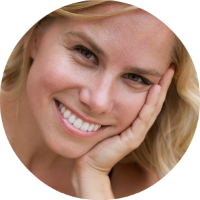 contact@liviabudrys.com
www.liviabudrys.com
Livia is a thought leader on the integration of neurobiology, somatics, yoga and psychotherapy practices in the healing of addiction, eating and mood disorders and the often underlying acute and chronic traumatization. As well as being an SEP, she is a registered and licensed clinical social worker and has completed a two-year residency at the Himalayan International Institute of Yoga Science and Philosophy where in 1999 she was initiated into the tradition of the Himalayan Masters. She is a highly skilled therapeutic Yoga practitioner and is also a Reiki Master. She is influenced by the mindfulness trainings that she has received from Vietnamese Zen Monk, Thich Nhat Hanh.
 * * *
Janice Castelbaum
Bend, Oregon, USA
waterhealer1@gmail.com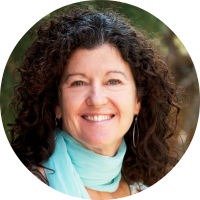 www.janicecastelbaum.com
Janice offers an integrative healing practice drawing from a wide scope of 30 years experience and training.  A Somatic Experiencing Practitioner since 2009, she has completed advanced  Somatic Practice trainings including Touch Skills for Trauma Therapists and Somatic Regulation and Resilience After Early Trauma. She is a certified Watsu practitioner and is influenced by Continuum Movement, a health restoration practice informed by connection to the organic impulse of our fluid nature and structure.
Janice is a licensed Physical Therapist Assistant and holds a Masters Degree in Spiritual Psychology from the University of Santa Monica . With a special knack for creating a safe and nurturing space to support the healing process and restore vitality and well-being, Janice delights in touching the body, heart, mind and spirit of the people she serves.
 * * *
Amy Doublet
Los Angeles, California, USA
Amydoublet@me.com
www.wellnessalchemist.com
With almost two decades of bodywork experience Amy combines the touch work of Kathy Kain (Somatic Practice) and Somatic Experiencing, along with her training in Craniosacral & Polarity Therapy. Even though "touch" is her main mode of working with people she is amazed at the capacity to do this work via Skype with incredible results.
 * * *
Mahshid F. Hager
San Diego, California, USA
Therapy@mhagermft.com

www.mhagermft.com
Mahshid is a Marriage and Family Therapist, Licensed by the Board of Behavioral Sciences in California and has received a Masters of Science in Marriage and Family Therapy from San Diego State University. She is a Somatic Experiencing Practitioner and has begun her training in Touch Skills with Kathy Kain. She has worked in the field of mental health, in a number of settings in San Diego County, since 1998. Mahshid was born in Iran and raised in Germany and in fluent in Farsi, German and of course, English. Her background gives her the advantage of being mindful and understanding of the powerful cultural and ethnic issues her clients may be facing.
 * * *
Cristal Mortenson
Honolulu, Hawaii, USA

Awarealignedawake@gmail.com
www.awarealignedawake.com
A mindfulness based, Integrative Pilates and embodied movement educator for over 15 years, Somatic Experiencing Practitioner, Organic Intelligence Practitioner, birth doula, Visionary Cranial Sacral Practitioner, infant massage educator and integrative dance mentor; Cristal brings over 26 years of meditation and embodied movement practice as foundational into her work with clients.
 * * *
Megan Nigro
Juneau, Alaska, USA
megan@sadhanaworks.com

www.sadhanaworks.com
Megan's blends her knowledge and educational experiences to support her growing ability to be with, recognize, and attend to the organic processes unfolding with her clientele. Therapeutically, Megan is informed most by Steve Hoskinson's Organic Intelligence®, Dr. Peter Levine's Somatic Experiencing®, Kathy Kain's Somatic [Touch] Practice, and Dr. Stephen Terrell's Somatic Attachment work. She infuses her therapeutic approach with her additional background in exploratory healing and mindfulness practices such as yoga & ayurveda, chakra sciences, meditation in the Mahayana tradition, Shiatsu and traditional Western bodywork.
 * * *
Mark Read-Smith
Asheville, North Carolina, USA
mreadsmith@gmail.com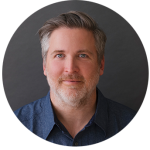 www.markreadsmith.com
Mark is a Somatic Experiencing® Practitioner from Asheville, North Carolina and is available for Skype sessions. Mark's gift is of making this work easy and simple. The body reveals what is most organically available for process, even through simple conversation. Mark finds his experience as a bodyworker, and movement integrator, to be an invaluable skill in this work. Mark first discovered Peter Levine's work of renegotiating trauma as a social worker in 2001 when working with adults in crisis.
*Mark also helps to support Irene Lyon in the bustling and supportive Secret Facebook Forum that is part of her 12-week nervous system rewire program.
 * * *
Vicki Robinson
Seattle, Washington, USA
Vicki@vickiannrobinson.com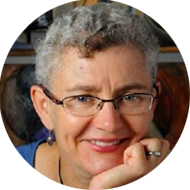 Vicki Robinson is a Somatic Experiencing and Feldenkrais Practitioner in Seattle, Washington, and has also been a massage therapist with a focus on Neuromuscular Therapy for 36 years. She began studying the Feldenkrais Method 20 years ago in a quest to help people resolve chronic issues around movement and pain. What became apparent to her after years of practice was that trauma often either restricts people from experiencing improvements or prevents them from maintaining positive changes that they have gained. She soon discovered the Somatic Experiencing Method and found that the two modalities function well together to give people renewed access to ways of moving and being in the world. Resiliency and balance can be restored.
Two years ago, Vicki began studying with Kathy Kain, a Somatic Experiencing practitioner who has developed hands-on methods for working with trauma. These tools are particularly useful for people who have experienced complex or early childhood trauma.
Vicki works with a broad variety of clients, and enjoys supporting the best path and tools for clients to have richer, more enjoyable lives where their bodies can be their best ally.
---
Australian Time Zones
The order is purely alphabetical and doesn't represent a person's expertise level in any way.
Katie Cranor
A psychotherapist specializing in early developmental trauma resolution, Katie's practice assists individuals and families to reconnect to their inner wholeness.  Blending traditional training and therapeutic touch, people experience access to living lives of increased ease. 
Advanced certifications, taught by leaders in the trauma resolution field, have cultivated relationships that support healing the world over.  Somatic Experiencing, Touch Skills for Trauma Therapists, and Somatic Resilience and Regulation are each modalities that continue to highlight the personal and professional observation that nervous system regulation has a profound and life changing impact on everyday living. 
An international move spurred Katie to become proficient in utilizing online resources to nurture healing in clients, regardless of geographic location.  The depth of healing occurring online continues to surprise and inspire her work.
 * * *
Amanda Howe
Sydney, New South Wales
amanda@connectingpathways.com.au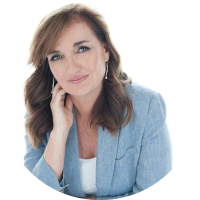 www.connectingpathways.com.au
Amanda has trained with the Australian Institute for Relationships Studies to broaden her understanding systemic practice for both couples and family. She continues studies in USA to advance her understanding of how early attachment and bonding patterns developed as infant's impact our adult relationships.
Therapeutic touch is a component of this training as it helps client's to tolerate their activations whilst being guided towards co-regulation with another. This is a vital piece which may have been missing in their early attachment history.
 * * *
Carissa Rodgers
Queensland, Australia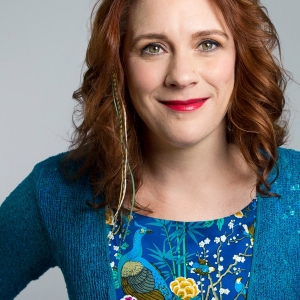 Carissa is a Stress & Trauma Therapist in Queensland Australia. She holds a Masters Degree in Gestalt psychotherapy and is a Somatic Experiencing practitioner with extensive training in many counselling modalities including Family constellations.
In her practice Carissa serves clients from the Queensland Ambulance Service, Queensland Fire & Rescue and the State Emergency Service, as well as those who have experienced early developmental trauma. Prior to entering private practice Carissa has worked for 11 years as a counsellor with diverse populations in community settings.
She is passionate about helping people transition from trauma to triumph, step on their authentic path and live with more presence.  Carissa has a interest in the intersection of sacred practices, movement and nervous system healing. In her spare time she likes to dance and spend time in nature.
* * *
Andrea (Andi) Szasz
Sydney, New South Wales, Australia
andi@bravetherapy.com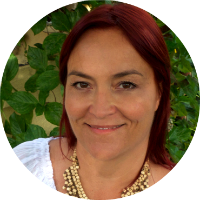 www.bravetherapy.com
Fluent in English and Hungarian
Andrea's background includes six years as a Therapist at South Pacific Private (Australia's leading treatment centre for addictions and mental illness) including four years as the Family Therapist. She currently runs Daring Way™ workshops at South Pacific Private periodically throughout the year.
Other previous employers include; Wesley Eating Disorder Unit, Aids Council Of NSW, the Wayside Chapel and Black Dog Institute. She has also worked in Community Settings with disadvantaged families.
 * * *
Vanessa Worthington
Erina, NSW, Australia
vanessa@traumahealing.com.au
www.traumahealing.com.au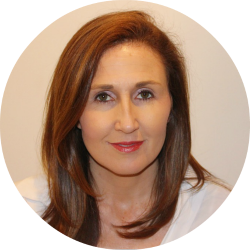 Vanessa works with her clients to reconnect them to their soul presence. Through traumatic experience individuals can be shocked out of connection with self and suffer symptoms of discomfort through to those that are unbearable. Symptoms can be of any form that manifest as thoughts, emotions, physical conditions, difficult relationships and/or frequent and unending bad experiences. Trauma that has occurred very early in life can mean that a person has had a lifetime of disconnect from oneself.
Traumatic experience can also be held in the family system with generational patterns being carried by an individual, causing substantial disorganisation in a persons life that seems unexplainable. This can include chronic illness. Vanessa combines her training in holistic psychotherapy, Somatic Experiencing, Touch Therapy for Trauma and Systemic Constellations to work with her clients on all levels of their experience – physical, mental, emotional, relational and spiritual toward their desired way of being.
 * * *
Mihoko Yamaguchi
Sydney & Central Coast, NSW
manamiyamaguchi09@gmail.com
www.naturaltraumahealing.com
Fluent in English and Japanese
Cranio Sacral Therapy, SE, SRR and advanced studies in SE.
---
European Time Zones
The order is purely alphabetical and doesn't represent a person's expertise level in any way.
Andreas Eberhardt
Vienna, Austria
andreaseberhardt@me.com
http://bodhi-mind.com/en/
Fluent in German, Spanish, English.
* * *
Tatjana Lehmann
Fluent in German and English
Tatjana's first contact with trauma therapy was when she learned the Positive Recreation of the Birth – a body therapeutic way of healing birth trauma by Ebba Boyesen. Her healing journey continued when she got to know Somatic Experiencing®.
In February 2015, she completed the Somatic Experiencing® training, a body-oriented trauma therapy according to Dr. Peter Levine, which inspires her daily in its transformational power. In combination with Somatic Experiencing® she works with Touch Skills for Traumatherapists developed by Kathy Kain.
Her focus is on regaining self-regulation of the autonomic nervous system and by that dissolving the physiological stress pattern and releasing trauma energy in a titrated and safe way. The gain is recapturing life energy and integrating it into the body.
---
SEPs in Training
These folks are finishing up their basic SE professional training and they are offering a lower fee price point for sessions. They are still learning, but then again aren't we all.
The order is purely alphabetical and doesn't represent a person's expertise level in any way.
 * * *
Francesca Redden
Hobart, Tasmania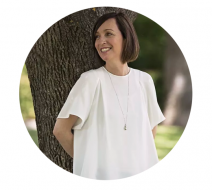 Francesca is an intuitive counsellor and Heart-Mind Embodiment Coach who is passionate about empowering people to reclaim their authentic self through the portal of their bodily wisdom. She is a registered counsellor who specializes in trauma healing.
Francesca has been drawn to Somatic Experiencing as part of her special interest in modalities that embody Eastern spiritual principles. She integrates Interpersonal Neurobiology, Internal Family Systems,
Mindful Self Compassion, Non-Violent Communication and Reiki through a nervous system healing lens. She also has a special interest in supporting parents raising children with challenging behaviours to embrace the transformative journey of parenthood through conscious parenting and trauma-informed parenting practices. Francesca believes the greatest gift we can give to ourselves and to the world is to commit to our own nervous system healing.
* * *
Luana Rose
$80-$120 per session.

Vanouver, BC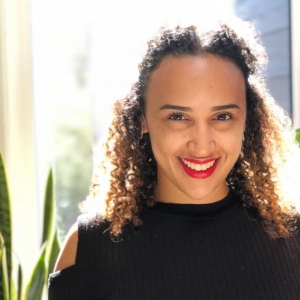 Luana Rose has made it her life's work to make a regulated nervous system and remarkable relationships attainable for everyone. Luana Rose is an Integrative Nervous System Counsellor and Modern Mystic. She's constantly inspired by her client's willingness to grow, change and regulate their nervous systems so they can dance hard with a life that thrills them.
As a Holistic Pelvic Care Practitioner and student of SE she specializes in working with people who identify as women reclaim and redefine their own womanhood. Luana believes that the greatest gift we can give to ourselves and the world is to fully embody who we are truly meant to be. Besides being a natural leader who brings honesty, vulnerability and humour to the exploration of sometimes difficult topics, Luana is a passionate sensualist who enjoys bathtubs, dancing, singing, and traveling.
* * *
Mara Yale, Phd
Boston, Massachusetts
Mara is a solo parent to two daughters, living near Boston, Massachusetts. Her younger daughter had a stroke at birth from which she's made a remarkable recovery, largely due to Mara's skill and advocacy to foster her children's development. She supports other families to cultivate listening skills which improves life for all members of a family.
Mara is a Guild Certified Feldenkrais Practitioner, trained in Hand-in-Hand Parenting, and training in Somatic Experiencing.
---
Not SE-Trained but we like them!
These are more alternative practitioners whom I trust. They aren't formally trained in SE but they have all gone through my 12-week course and apply the nervous system lens and all they've learned about trauma to their work.
The order is purely alphabetical and doesn't represent a person's expertise level in any way.
* * *
Chris Dierkes
Vancouver, British Columbia, CANADA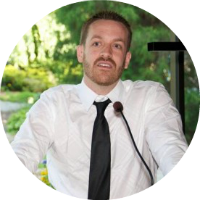 http://chrisdierkes.com/contact/
http://chrisdierkes.com/
Chris is a strong advocate for shamanic forms of healing work and consciousness, and is a Reiki Master in three lineages of Reiki. His private practice in is soul work and he marries the best of the ancient forms of knowing with a very contemporary look and feel, speaking a language of 21st century spirituality. He's a soul interpreter and energy healer and speaks the language of both the soul and the spirit and empower others to learn the language and symbols of their soul and spirit. Chris spent four years living as a monk in his early twenties and later worked for three years as an Anglican priest in Vancouver, BC. He was raised in the Roman Catholic tradition and has had a lifelong love affair with the Christian mystical tradition, however he is well versed in a diverse range of lineages and teachings.
* * *
Amy Kubanek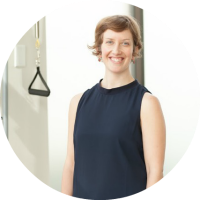 Vancouver, British Columbia, CANADA
In person sessions only due to the nature of her work.
http://www.facebook.com/SpringHealing/
qiintegratedhealth.com
Amy is a Fletcher Pilates® Teacher and Melt Method® Teacher. I recommend her approach if you are in Vancouver and are looking to enhance your kinesthetic knowledge of your muscular/core body.
 * * *
Janet Raftis
Atlanta, Georgia, USA – though all work is done via Skype or phone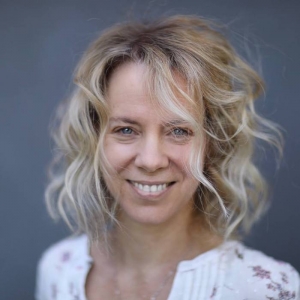 Janet Raftis has been playing with energy her entire life, and in 2004 she began to do so in a serious way. She began with the study of Reiki and quickly became a Master in the Usui tradition. She has since learned Pranic Healing and Matrix Energetics, and she is able to psychically understand what Spirit wishes to reveal to her clients. As a result, she has created a type of healing that is led by her intuition and personalized to each individual's unique needs.
One of Janet's gifts is the ability to psychically see the root cause of trauma and imbalance in the system that may be showing up through symptoms and illness. As a result of the education she received through Irene's Smart Body, Smart Mind program, Janet has been able to incorporate energy healing techniques that support the recovery of the nervous system while also providing her clients with
intuitive insights to help them release the trauma and stress that created the dysregulation. She has a thriving healing practice, teaches intuitive development, leads spiritual circles, and hosts retreats around the world.
* * *
Violet Van Hees
Whitehorse, Yukon, CANADA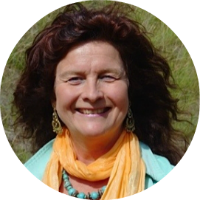 violet@violetvanhees.com
https://violetvanhees.com
Violet is a Feldenkrais Practitioner®, a Tellington TTouch® Equine Practitioner, and a BCRPA Trainer of Fitness Leaders with an extensive background in movement science, applied biomechanics, energy work and teaching. She's also completed Kathy Kain's "Touching Trauma: Touch Skills Training for Trauma Therapists" Somatic Practice training, which is grounded in Dr. Peter Levine's Somatic Experiencing work.