Today, I have another one of my interview chats for you.
Meet Amy!
Amy's story is all about her big awakening and leaving the Mormon faith.
While this talk revolves around her life story, religious 'freeze' as she calls it, and the departure from her religious upbringings, I believe our talk is on point for any kind of 'departure' that we might know is looming in our lives (career, relationship, harmful habits, etc.)
She speaks at the start around her inner gut sense that something just wasn't right, and rather than ignoring it and brushing it under the rug, so to speak, she followed that inner sense and well, here she is today to tell the tale.
Dig in and have a listen.
Oh, and if you're brand new here, know that you can find ALL of my interviews with expert guests and colleagues via THIS YouTube playlist.
Irene's Musings
This was the Instagram post winner a week or so back, so I wanted to share with y'all here: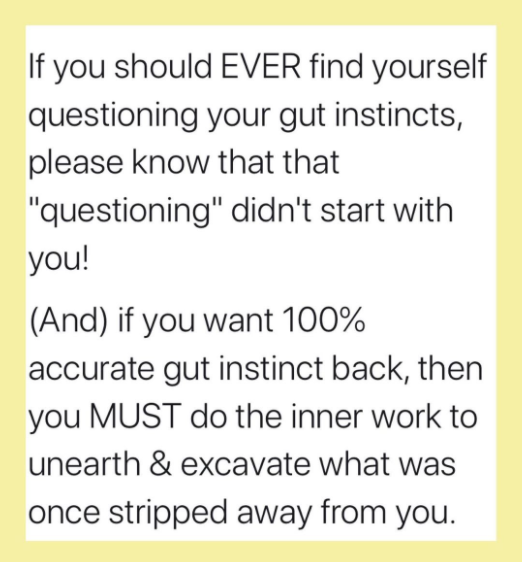 These words, along with Amy's interview chat, and the special topic lecture I did in January all on Sovereign Source Energy, well, let's just say they ALL connect, and it comes down to this: 
Become your truest most individual self.
(And not that personality that was crafted and curated to stay "safe" amongst a family, culture, and society that wanted you to be a certain way … )
That true self that is your innermost essence – that birthright that sparked when your DNA was set into motion for the world to witness.